International Leadership University / ILU has made impressive strides in training leaders for the Church in Africa. Many of its alumni hold key leadership positions as bishops, senior pastors, professors, chaplains, Christian counselors, and administrators.
ILU offers the kind of education needed for leadership in a rapidly changing world. With an enduring dedication to the pursuit of excellence, University offers unparalleled student experiences across a broad spectrum of academic environments. Explore ILU's extensive, world-class online learning opportunities. The most current information about many academic programs of study at ILU will be found on the website of the school.
School of Leadership and Governance
Personal Leadership Development.
Strategic Management & Project Management
Effective Leadership Styles in the African context
Organizational Culture Assessment and Improvement
Entrenching Good Governance Practices
Effective Leadership and Management for Pastors/County Leaders/ etc.
Leadership Dynamics in a Local Church/Community/ Industry
Adaptive Leadership in Turbulent Times Others
Mediation and Conflict Resolution
Relactional Transformational Leadership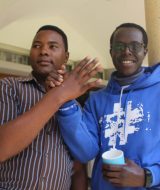 School of Education and Social Sciences
Mental Wellness at the Workplace/Family.
Basic Counseling Skills for Supervisors and Managers.
Addressing the Youth Scourge of Drugs and Substance Abuse.
Overcoming Addictions.
Integrating Faith and Learning- What is Christian about your Specialization?
Empowering Educators in Marginalized Communities.
Developing Effective Academic Linkages & Collaborations.
Book Writing Courses.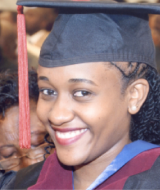 School of Theology and Church Ministry
Children's Ministry
Youth Ministry
Chaplaincy skills – For School Teachers, Disciplined Forces, etc.
Ministry to Seniors and the Aged.
Apologetics
 Spiritual Formation – Building Lasting Foundations for Life and Ministry
Personal Ministry Skills (Evangelism, Discipleship, Missions, Church Planting, etc.
Biblical Hebrew [or Greek]
The Church's Response to the Resurgence of Traditional Culture
Related Information
Intakes August, January and May

Email:registrar@kenya.ilu.edu

Mobile No: +254713 845193
Kilometers
From the City Center
Undergraduate classes
With less than 30 students
Years of
Raising leaders in the Church
Educational Institution
Accredited by AfCAA