The ILU Institutional Advancement Division serves the University by creating awareness and building and strengthening relationships with diverse stakeholders that encourage and generate investment in and support of the university, its mission, programs, research and other initiatives.
The Division strives to attract individual, foundation and corporate partnerships as well as provide appropriate stewardship to all gifts to the university. In helping the institution to achieve its core business, the Institutional Advancement Division is a strategic partner to all Academic and Administrative units.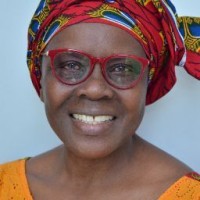 Through strategic communications, corporate relations, marketing, and public relations activities, the overall functions of the department are:
To build and maintain the university's reputation with both internal and external stakeholders. Indeed, the Division has helped to position the International Leadership University as a thought leader in our key subject areas, particularly value-anchored leadership for the transformation of societies.
To raise awareness of the university programmes and their impact both locally and internationally. Our Alumni are to be found in positions of leadership and development in over twenty countries in Africa and beyond.
To provide strategic marketing and visibility support to the other University divisions and help them achieve the set objectives. This has been made possible through social media and digital campaigns, and in-person and virtual events, Corporate Social Responsibility, among other initiatives.
To develop win-win partnerships with persons and institutions of similar vision. Our partners include individuals, churches and church-based organizations, the corporate sector, civil society as well as other education and research institutions.
To mobilize resources for institutional development, such as the current construction project of the new ultra-modern campus headquarters in Kitengela, Kajiado County. Two Business Units –  Transforming Leadership Centre and Hope Counselling Centre play significant roles in generating income through excellent services including executive training and short courses, as well as providing office rental facilities for professional counsellors.
As a window to the International Leadership University, the Institutional Advancement Division provides a dynamic compilation of services that help recruit, nurture, support, and engage students, staff, alumni, and friends—past, present and those yet to join the institution.
The division includes the following departments:
Resource mobilization

Marketing and visibility

Student recruitment

Corporate Affairs and Alumni relations

ILU Transforming Leadership Centre

Hope Counselling Centre

Institute of Church Leadership and Transformation
We will be happy to speak with you and provide all the information you need to make ILU your university of choice; and to develop win-win partnerships. Contact us on info@kenya.ilu.edu