On behalf of the Academic Division, I welcome you to International Leadership University!
The Academic Division is a critical facet of the university. The Division's pivotal role is to serve ILU's mission of training leaders of integrity for Africa and the World. The Division supports the University's vision and mission by offering programs approved by Commission for University Education (CUE) in Kenya.
The Academic Division ensures that ILU continues to offer a contextually relevant quality education. We have programs in biblical and theological studies, Christian ministry, counselling psychology and counselling studies, leadership, and governance. We offer two PhD programs, master's, and bachelor's degrees. We also have diplomas and many certificate programs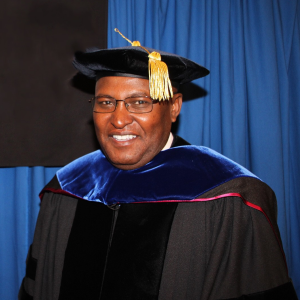 We want our students to benefit the most from our programs by applying the best practices for learning experience. We remain cognizant of the changing needs and educational dynamics and therefore, we review our programs from time to time to maintain quality assurance. We believe that our programs must be versatile and as such we recruit highly qualified and diverse faculty. We offer synchronous and asynchronous field practicums and research courses.
We have academic deans and program leaders in all our different schools. The academic staff support students through a well-resourced library, which include research software. We highly regard research as a basic tool for learning and knowledge sharing. Students are free to visit the registry and ICT departments which are under the Academic Division, for support.
We seek to advance the quality of our training through continuously growing our full-time faculty who hold terminal degrees and a pool of experienced and qualified adjunct lecturers. We are known to be a university with high student-faculty ratio, guaranteeing maximum support and mentoring to our students.
If you are looking for academic excellence that integrates faith and learning, we have place for you.
I invite you to look at our programs and apply today.